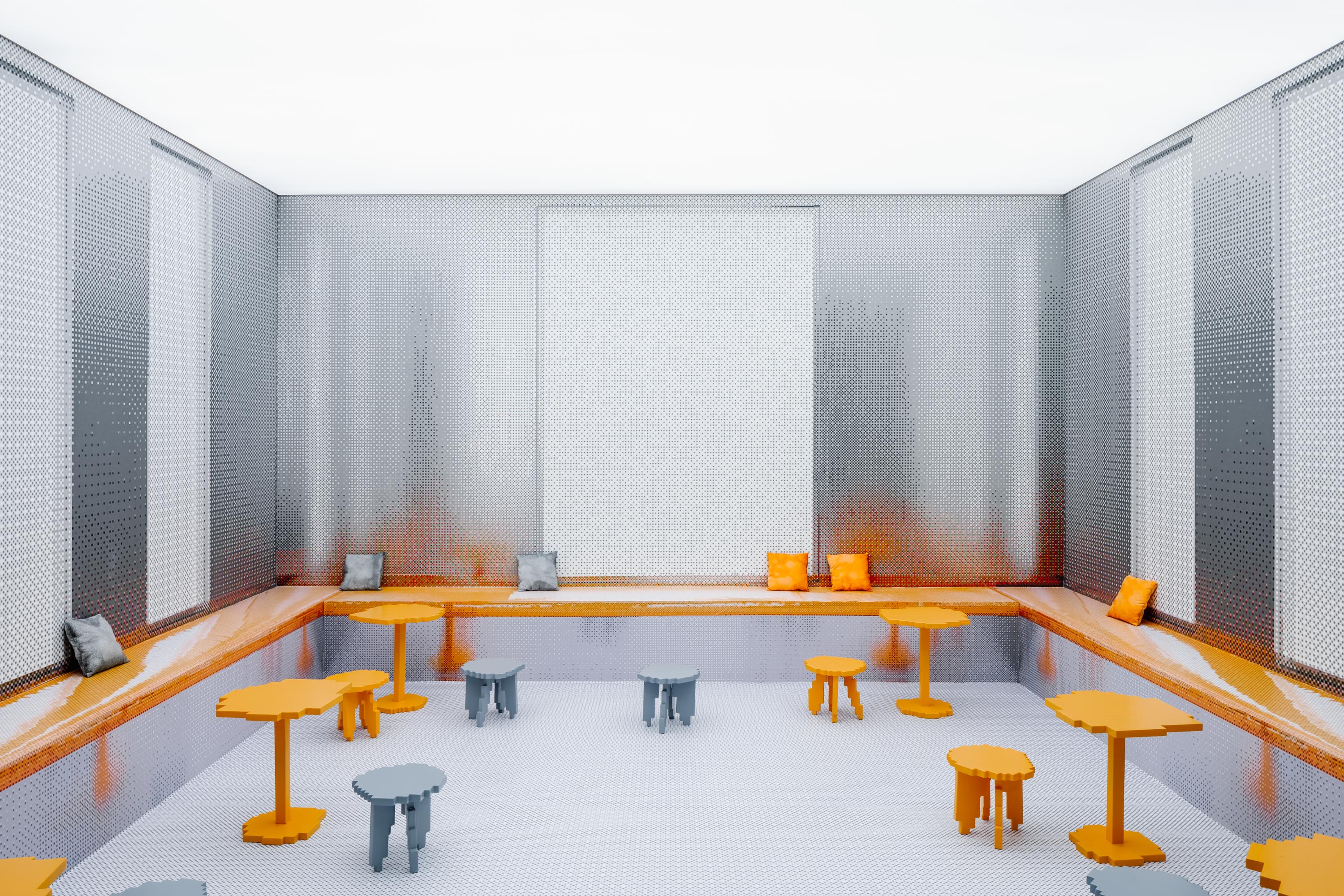 WEB-3 CAFE
HARRY NURIEV AND GAIA REPOSSI
Crosby Studios founder Harry Nuriev and Repossi creative director Gaia Repossi welcome the audience into a new era of meta universes that define the correspondence between virtual and physical reality.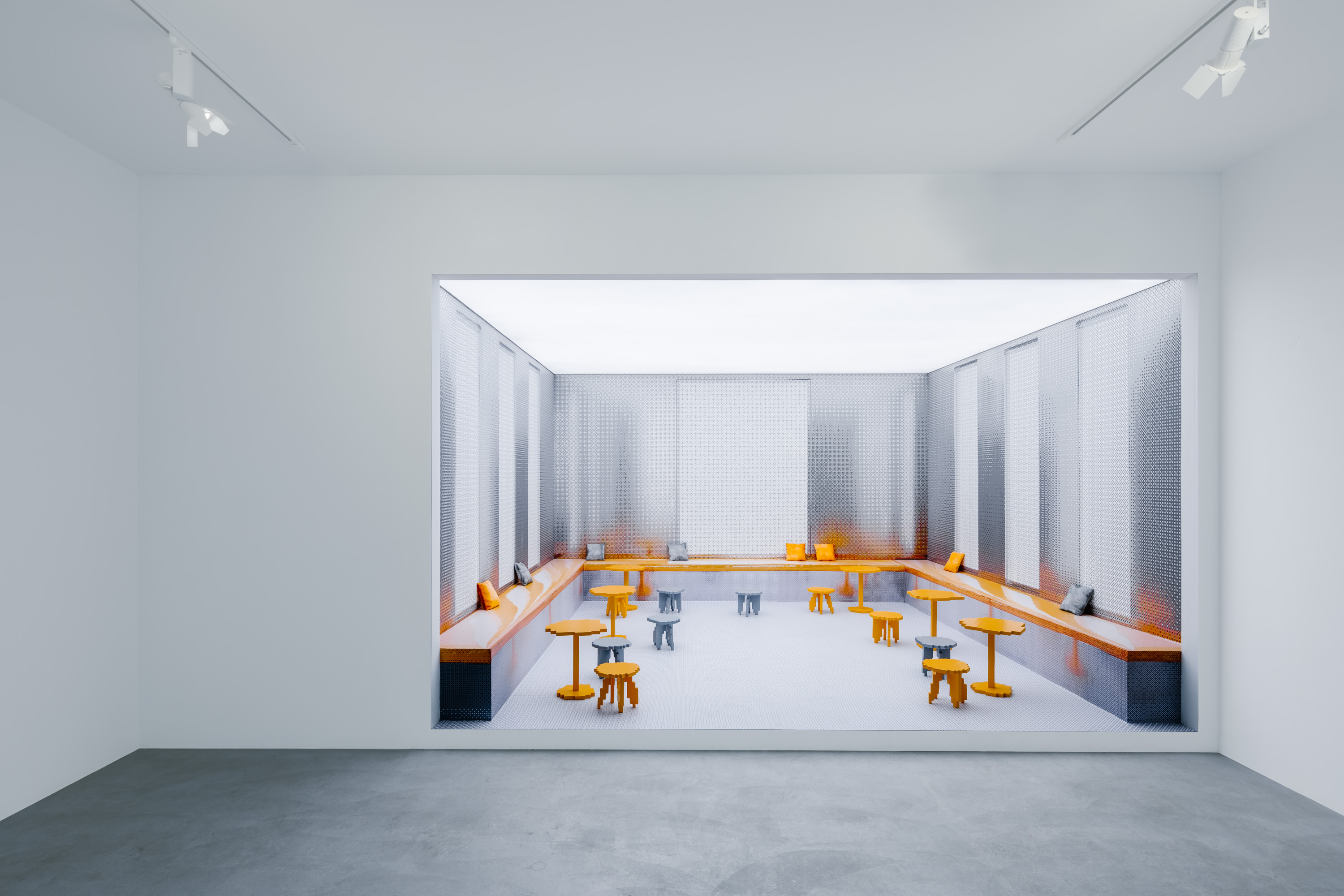 Looking to bridge the gap between video games and furniture, Nuriev's Crosby Studios launchedits own video game, which inspired the design of the installation. The game takes on a bitmapaesthetic and allows players to design their own digital space utilizing Crosby interiors and furniture pieces.


Architects and designers have been challenging our consciousness of objectivity of stools, vases, doors, shops or petrol stations through the anthropology of our time. Video games are analternative anthropology. Harry's concepts constitute a different, unorthodox psychology of spaceand design perception. Toy stools, toy tables, and a toy cafe are simple dissociative ways of discovering the digital architecture we live in. They are models, they are ways of thinking, they are everyday things.

The colors and pixels unconsciously bring us into the unconditional fun of the 1990 computer game, Hugo's House of Horrors — especially the pink stool, reminiscent of fuschia, found in the legendary Microsoft Paint palette.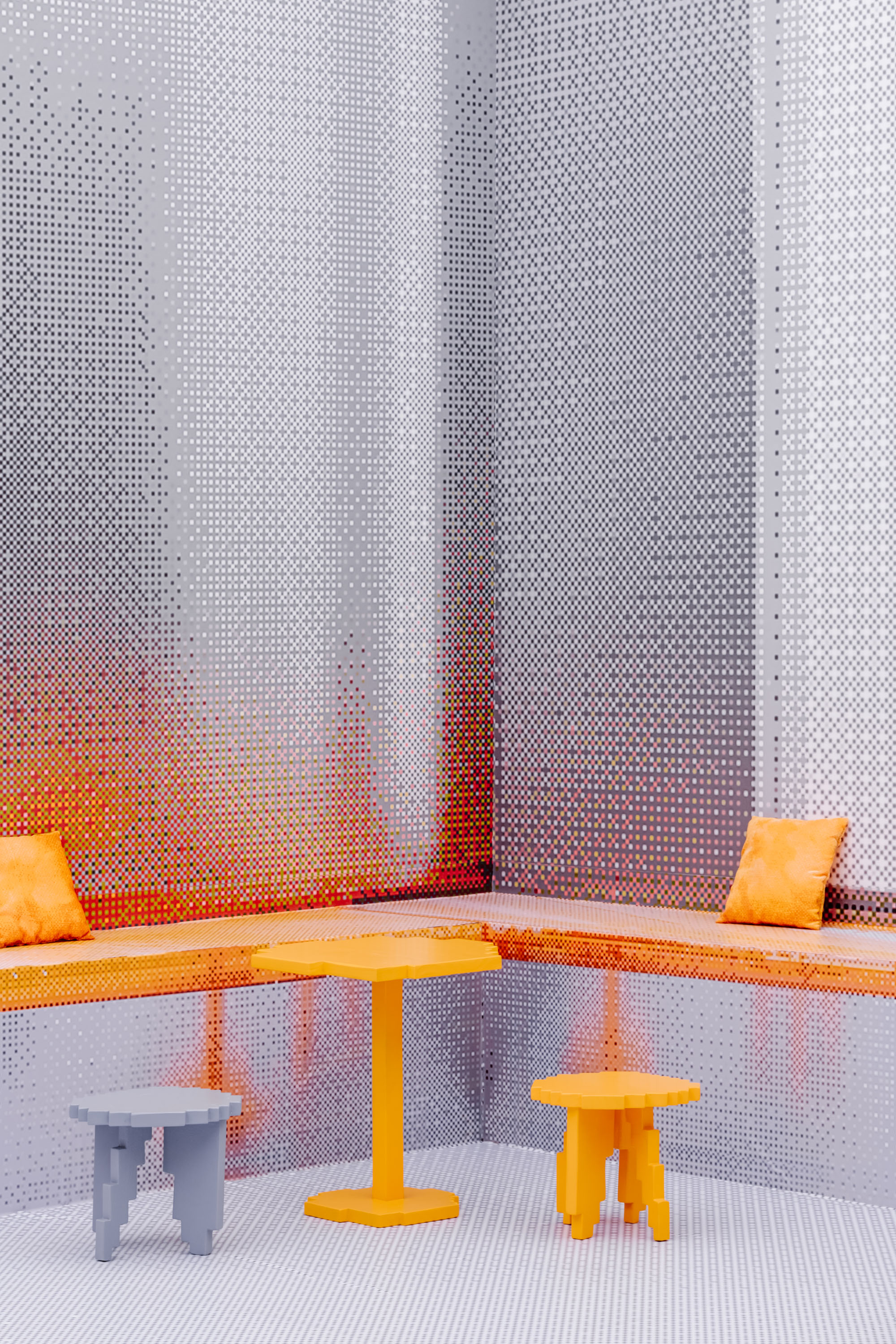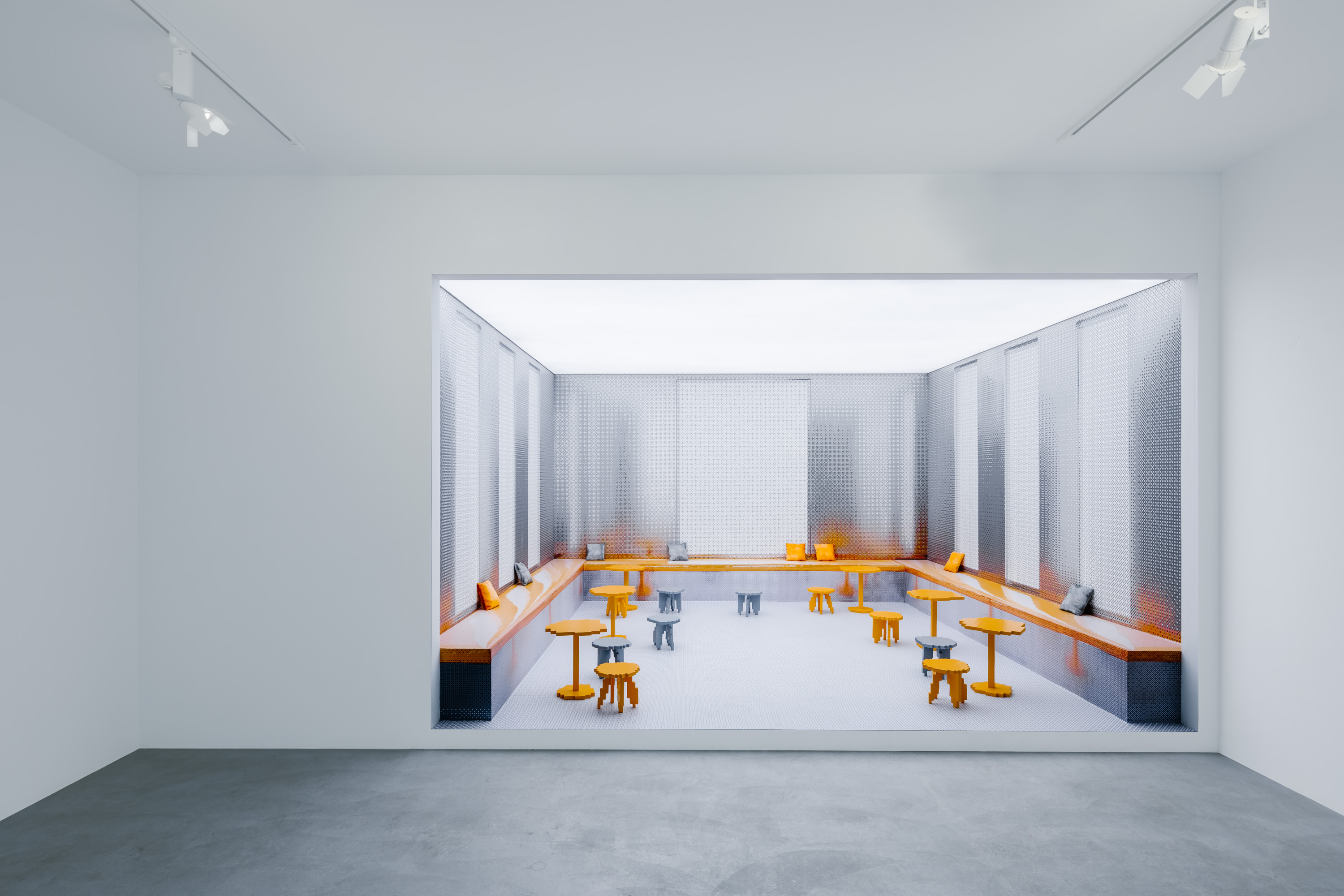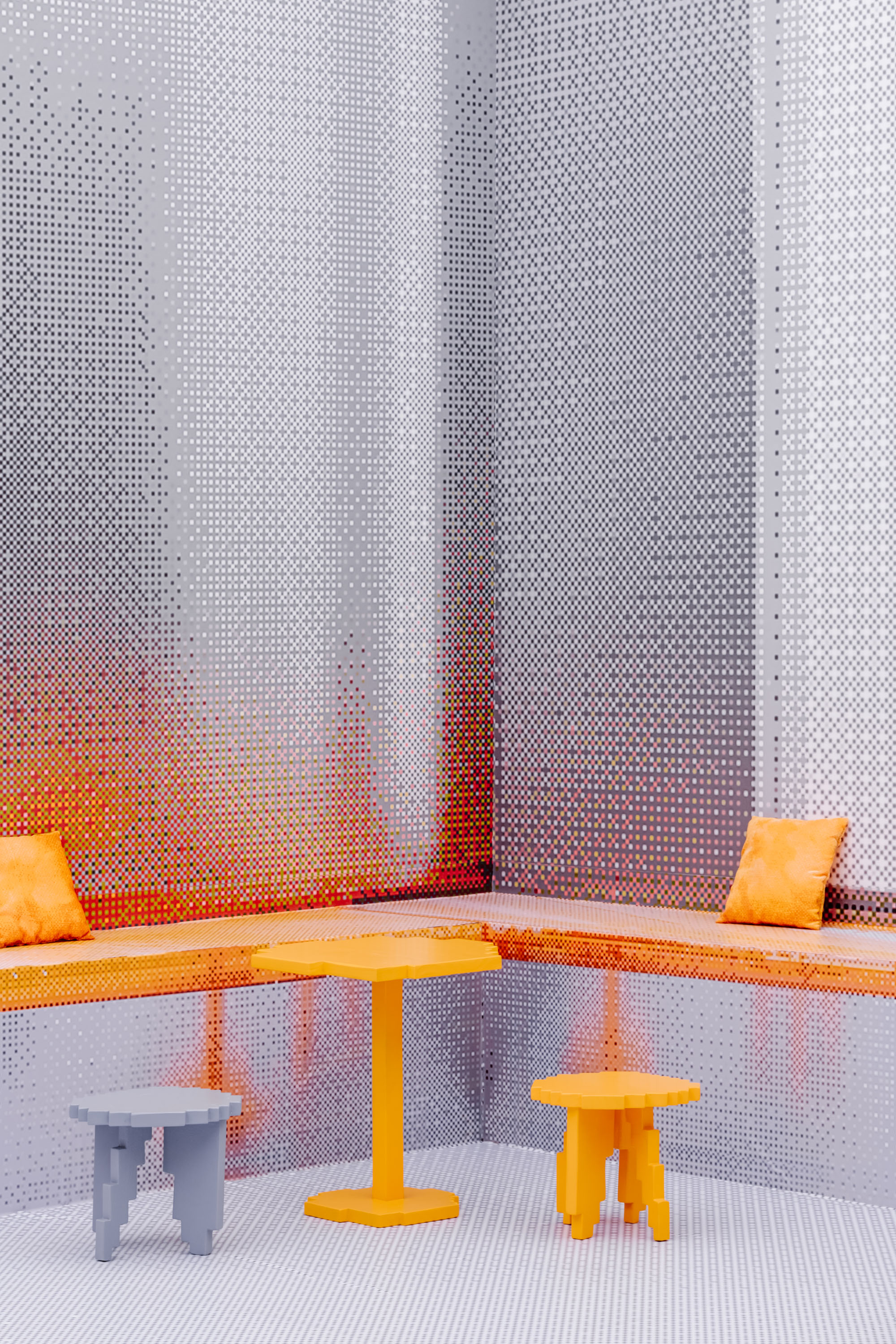 Harry Nuriev and Gaia Repossi bring the virtual world to life by pulling the interior elements fromthe game. With his love for bold vivid colors, Nuriev created a series of furniture pieces in apixelated form dubbed as the "Video Game Collection." The pieces comprised of Crosby sidetables and stools will give viewers a physical glimpse at what the gaming metaverse has in store. Guests may also check out the available augmented reality jewelry collection by Repossi.

Harry Nuriev is an architect and designer. He uses minimalism as a philosophical framework, marrying geometric primaries with crisp logic, creating invigorating and exuberant interiors thatserve as vehicles for much broader ideas about how we live and work.

Gaia Repossi is the creative director of Repossi jewelry; she has revolutionized the house's aesthetic, favoring sculptural designs and small pavé diamonds over large stones.